More About
Ram Shankar Katheria
Place Of Birth Nagariyasarawha, Distt. - Etawah (Uttar Pradesh)
Permanent Address 7, Motilal Nehru Marg,New Delhi - 110 001
Mother's name Shanti Devi
Spouse's name Mridula Katheriya
Spouse's Profession Private Service
Assets & Liabilities
Assets Rs: 15154538
Liabilities Rs: 7302616
Criminal case on
Ram Shankar Katheria
Case1
36/2013 P.S.- GRP Agra Cantt. , 7755/2013 , Special Judge (M.P./ M.L.A Allahabad) , 147, 353, 283, 506 , Sec.174 Railway Act & 23 Aug 2013
1) 1 charges related to Punishment for Rioting (IPC Section-147) 2) 1 charges related to Assault or criminal force to deter public servant from discharge of his duty (IPC Section-353) 3) 1 charges related to Danger or obstruction in public way or line of navigation (IPC Section-283) 4) 1 charges related to criminal intimidation (IPC Section-506)
Case2
35/2013 P.S.- GRP Agra Cantt. , 7754/2013 , Special Judge (M.P./ M.L.A Allahabad) , 147, 353, 283 , Sec.174 Railway Act & 23 Aug 2013
1) 1 charges related to Punishment for Rioting (IPC Section-147) 2) 1 charges related to Assault or criminal force to deter public servant from discharge of his duty (IPC Section-353) 3) 1 charges related to Danger or obstruction in public way or line of navigation (IPC Section-283)
Case3
34/2013 P.S.- GRP Agra Cantt. , 7753/2013 , Special Judge (M.P./ M.L.A Allahabad) , 147, 353, 283 , Sec.174 Railway Act, Sec.7 Criminal Law Amendment Act & 23 Aug 2013
1) 1 charges related to Punishment for Rioting (IPC Section-147) 2) 1 charges related to Assault or criminal force to deter public servant from discharge of his duty (IPC Section-353) 3) 1 charges related to Danger or obstruction in public way or line of navigation (IPC Section-283)
Case4
142/2012 P.S.- Hariparwat, Agra , Special Judge (M.P./ M.L.A Allahabad) & 188
1) 1 charges related to Disobedience to order duly promulgated by public servant (IPC Section-188)
Case5
598/2011 P.S.- Hariparwat , 207/2012 , Special Judge (M.P./ M.L.A Allahabad) & 188
1) 1 charges related to Disobedience to order duly promulgated by public servant (IPC Section-188)
Case6
12/2011 P.S.-Nai Ki Mandi , 708/2011 , Special Judge (M.P./ M.L.A Allahabad) , 147, 332, 341, 353 & 22 Apr 2014
1) 1 charges related to Punishment for Rioting (IPC Section-147) 2) 1 charges related to Voluntarily causing hurt to deter public servant from his duty (IPC Section-332) 3) 1 charges related to wrongful restraint (IPC Section-341) 4) 1 charges related to Assault or criminal force to deter public servant from discharge of his duty (IPC Section-353)
Case7
10/2011 P.S.-Nai Ki Mandi , 830/2011 , Special Judge (M.P./ M.L.A Allahabad) , 147, 336, 342 & 18 Aug 2014
1) 1 charges related to Punishment for Rioting (IPC Section-147) 2) 1 charges related to Act endangering life or personal safety of others (IPC Section-336) 3) 1 charges related to wrongful Confinement (IPC Section-342)
Case8
03/2011 P.S.-Etmadpur , 513/2013 , Special Judge (M.P./ M.L.A Allahabad) , 147, 323, 353, 504, 506, 332, & Appeal Sec.482 CrPC, No.19982/2017 pending
1) 1 charges related to Punishment for Rioting (IPC Section-147) 2) 1 charges related to voluntarily causing hurt (IPC Section-323) 3) 1 charges related to Assault or criminal force to deter public servant from discharge of his duty (IPC Section-353) 4) 1 charges related to Intentional insult with intent to provoke breach of the peace (IPC Section-504) 5) 1 charges related to criminal intimidation (IPC Section-506) 6) 1 charges related to Voluntarily causing hurt to deter public servant from his duty (IPC Section-332)
Case9
1191/2010 P.S.- Hariparwat , 7564/2016 , Special Judge (M.P./ M.L.A Allahabad) , 147, 323 & 08 Mar 2016
1) 1 charges related to Punishment for Rioting (IPC Section-147) 2) 1 charges related to voluntarily causing hurt (IPC Section-323)
Case10
62/2010 P.S.-Sadar , Special Judge (M.P./ M.L.A Allahabad) & Special Judge (M.P./ M.L.A Allahabad) & 147, 341, 336, 353, 153A
1) 1 charges related to Punishment for Rioting (IPC Section-147) 2) 1 charges related to wrongful restraint (IPC Section-341) 3) 1 charges related to Act endangering life or personal safety of others (IPC Section-336) 4) 1 charges related to Assault or criminal force to deter public servant from discharge of his duty (IPC Section-353) 5) 1 charges related to Promoting enmity between different groups on grounds of religion, race, place of birth, residence, language, etc., and doing acts prejudicial to maintenance of harmony (IPC Section-153A)
Case11
61/2010 P.S.-Sadar , Special Judge (M.P./ M.L.A Allahabad) & 147, 148, 149, 336, 353, 153
1) 1 charges related to Punishment for Rioting (IPC Section-147) 2) 1 charges related to Rioting, armed with deadly weapon (IPC Section-148) 3) 1 charges related to Every member of unlawful assembly guilty of offence committed in prosecution of common object (IPC Section-149) 4) 1 charges related to Act endangering life or personal safety of others (IPC Section-336) 5) 1 charges related to Assault or criminal force to deter public servant from discharge of his duty (IPC Section-353) 6) 1 charges related to Wantonly giving provocation with intent to cause riot-if rioting be committed-if not committed (IPC Section-153)
Case12
5182/09, P.S.- GRP Agra Cantt. No. 35/2009 , 268/2010 , Special Judge (M.P./ M.L.A Allahabad) , Sec.146, 147, 174 Railway Act & 25 Feb 2010
Frequently asked questions About
Ram Shankar Katheria
Ram Shankar Katheria
is BJP MP from Etawah. He was born in Nagariyasarawha, Distt. - Etawah (Uttar Pradesh) and currently lives in 7, Motilal Nehru Marg,New Delhi - 110 001. Regarding his education, He is a post-graduate and is into Principal.
Ram Shankar Katheria has assets worth Rs. 15154538 (Fifteen Million One Hundred Fifty-four Thousand Five Hundred Thirty-eight) and financial liability of Rs. 7302616 (Seven Million Three Hundred Two Thousand Six Hundred Sixteen) .
We have found 12 criminal cases registered against
Ram Shankar Katheria
as of 2023. There are only few leaders in India who does not have criminal offences or cases registered against them. Choose your neta wisely and vote for nation's bright future!
You can contact him on
9013180116
or can email him on
Email
. The accuracy of phone number and email details are not verified by ourneta.com.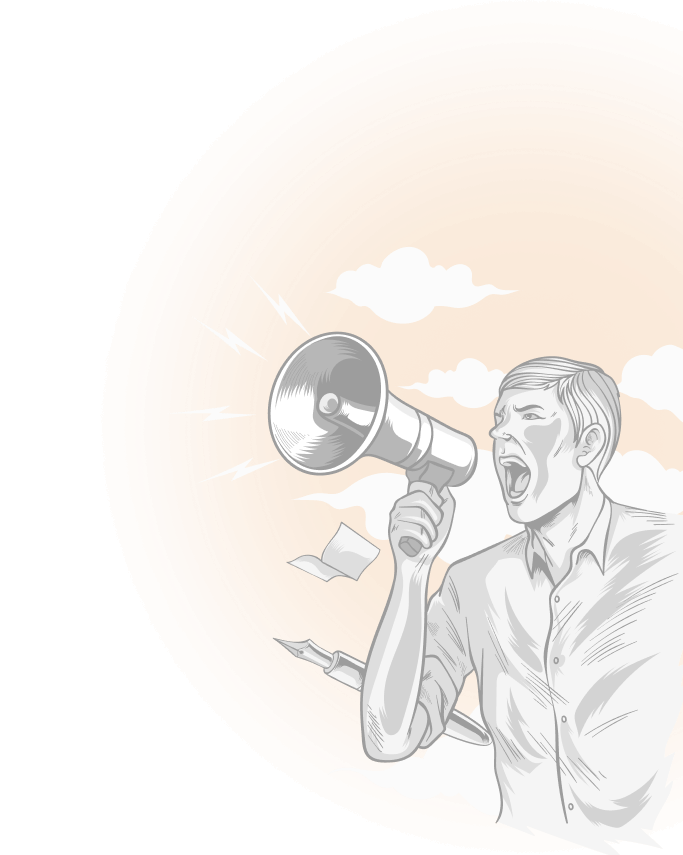 What Janta Thinks About
Ram Shankar Katheria
Write Your Review About
Ram Shankar Katheria