About Us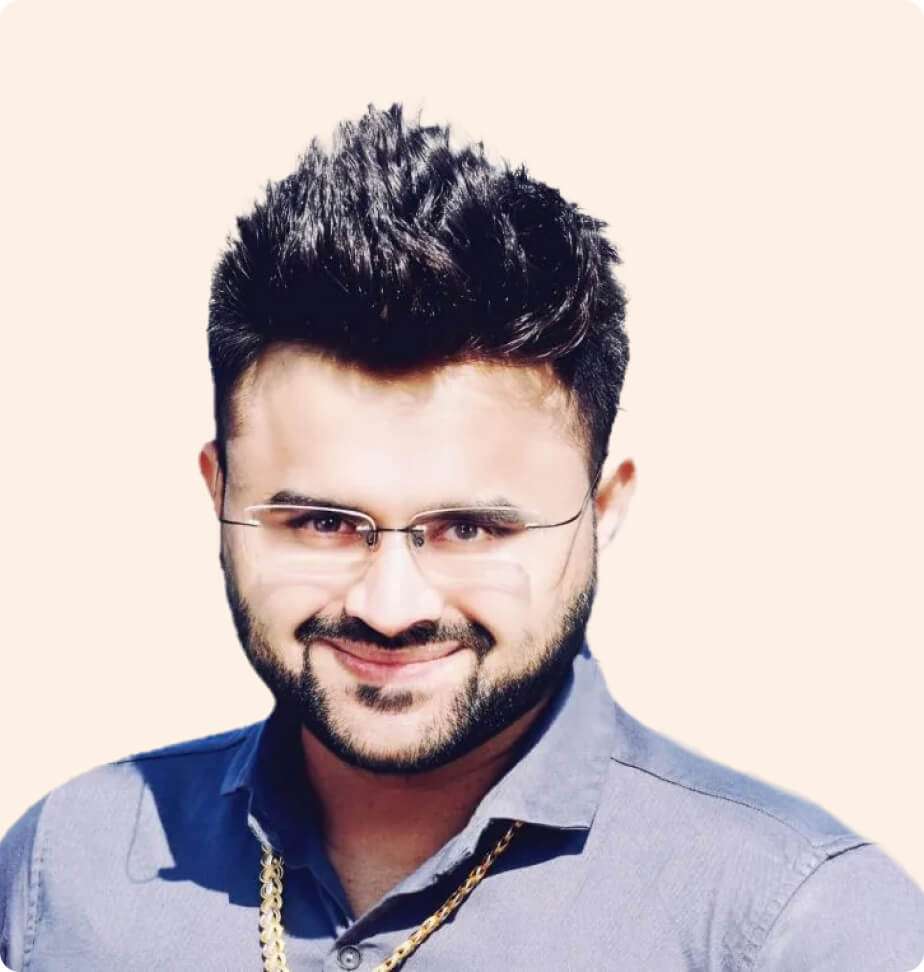 About Founder
Vikramsinh Parmar founded OurNeta.com and is a Forbes-featured rags-to-riches freelancer turned entrepreneur with multiple profitable micro startups in the US.
Vikramsinh saw a need for a comprehensive online resource for information on Indian politicians. As a hobby project, I invested in and pursued the idea of creating an intuitive, modern, and fast platform.
Vikramsinh is not passionate about politics and the political process. Still, he is committed to providing a valuable resource for those interested in staying informed about the political landscape in India.
What is
OurNeta.com?
Welcome to OurNeta.com, the premier online resource for information on Indian politicians. Our website is dedicated to providing accurate and up-to-date information on Members of the Legislative Assembly (MLAs), Members of Parliament (MPs), Chief Ministers (CMs), and the Prime Minister (PM) of India.
We strive to provide a comprehensive overview of each politician's background, political career, and current activities. In addition to profiles, OurNeta.com also offers a wealth of resources for staying informed about the political landscape in India. We provide news and updates on the latest developments in Indian politics, as well as analysis and commentary on the issues that matter most to the people of India. Whether you are a voter, a journalist, a student, or simply someone who is interested in the inner workings of Indian politics, OurNeta.com has something for you.
Rate Your
Favorite Neta
We are excited to announce that OurNeta.com now includes a feature that allows Indian people to submit reviews about their local political parties and politicians. These reviews provide valuable insights into the performance of MLAs and MPs in a particular constituency and can help voters make informed decisions about who to support in future elections.
By reading other people's reviews, you can get a sense of how well a particular politician is representing their constituents and addressing the issues that matter most to them.< We hope this feature will help foster greater transparency and accountability in Indian politics and give voters the information they need to make informed decisions at the EVM.
If you have any thoughts or experiences that you would like to share with our community, we encourage you to submit a review on OurNeta.com. Your input is valuable to us and helps make our website a valuable resource for all interested in Indian politics.
Thank you for visiting OurNeta.com.
About the
Data Source
OurNeta.com sources its data from the Election Commission of India website and other publicly available sources. While we strive to provide accurate and up-to-date information, we cannot guarantee the completeness or reliability of the data. It is essential to do your due diligence and verify the information on our website.
Please contact us if you notice any discrepancies in the data provided on our website.
We welcome feedback and are always looking for ways to improve the accuracy and reliability of the information we provide.
OurNeta.com is for educational purposes only and is not intended for profit.
Some Intersting
Stats
0
Total Numbers of "Neta"
0
Total Numbers of "Rated" Neta
0
Total Numbers of "Constituencies"
0
Total Number of Neta with "Criminal Records"