More About
Maheshbhai Chhotubhai Vasava
Permanent Address Maljipura Dharoli, Jhagdiya,bharuch
Constituency name Dediapada
Father's name Chhotubhai Vasava
Spouse's Profession Housewife
Assets & Liabilities
Assets Rs: 31786513
Liabilities Rs: N/A
Criminal case on
Maheshbhai Chhotubhai Vasava
Case1
395, 447, 397
Brief Details of IPCs 1- 5 charges related to Punishment for dacoity (IPC Section-395) 2- 5 charges related to Punishment for criminal trespass (IPC Section-447) 3- 3 charges related to Punishment for theft (IPC Section-379) 4- 4 charges related to Robbery, or dacoity, with attempt to cause death or grievous hurt (IPC Section-397)
Case2
147, 148, 149, 337, 435
Brief Details of IPCs 1- 10 charges related to Punishment for Rioting (IPC Section-147) 2- 9 charges related to Rioting, armed with deadly weapon (IPC Section-148) 3- 9 charges related to Every member of unlawful assembly guilty of offence committed in prosecution of common object (IPC Section-149) 4- 1 charges related to Causing hurt by act endangering life or personal safety of others (IPC Section-337) 5- 2 charges related to Mischief by destroying or moving, etc., a land- mark fixed by public authority Mischief by fire or explosive substance with intent to cause damage to amount of one hundred or (in case of agricultural produce) ten rupees (IPC Section-435)
Case3
143, 147, 148, 149, 333, 341, 323, 427, 302, 120B
Brief Details of IPCs 1- 8 charges related to Punishment for Being member of an unlawful assembly (IPC Section-143) 2- 10 charges related to Punishment for Rioting (IPC Section-147) 3- 9 charges related to Rioting, armed with deadly weapon (IPC Section-148) 4- 9 charges related to Every member of unlawful assembly guilty of offence committed in prosecution of common object (IPC Section-149) 5- 1 charges related to Voluntarily causing grievous hurt to deter public servant from his duty (IPC Section-333) 6- 1 charges related to Punishment for wrongful restraint (IPC Section-341) 7- 4 charges related to Punishment for voluntarily causing hurt (IPC Section-323) 8- 5 charges related to Mischief causing damage to the amount of fifty rupees (IPC Section-427) 9- 2 charges related to Punishment for murder (IPC Section-302) 10-4 charges related to Punishment of criminal conspiracy (IPC Section-120B)
Case4
395, 397, 436, 427, 447, 114, 451, 506
Brief Details of IPCs 1- 5 charges related to Punishment for dacoity (IPC Section-395) 2- 4 charges related to Robbery, or dacoity, with attempt to cause death or grievous hurt (IPC Section-397) 3- 2 charges related to Mischief by fire or explosive substance with intent to destroy house, etc. (IPC Section-436) 4- 5 charges related to Mischief causing damage to the amount of fifty rupees (IPC Section-427) 5- 5 charges related to Punishment for criminal trespass (IPC Section-447) 6- 5 charges related to Abettor present when offence is committed (IPC Section-114) 7- 1 charges related to House-trespass in order to commit offence punishable with imprisonment (IPC Section-451) 8- 2 charges related to Punishment for criminal intimidation (IPC Section-506)
Case5
425, 365, 336, 504, 32, 332, 324, 325, 302
Brief Details of IPCs 1- 1 charges related to House-trespass after preparation for hurt, assault or wrongful restraint (IPC Section-452) 2- 2 charges related to Kidnapping or abducting with intent secretly and wrongfully to confine person (IPC Section-365) 3- 1 charges related to Act endangering life or personal safety of others (IPC Section-336) 4- 6 charges related to Intentional insult with intent to provoke breach of the peace (IPC Section-504) 5- 1 charges related to Words referring to acts include illegal omissions (IPC Section-32) 6- 1 charges related to Voluntarily causing hurt to deter public servant from his duty (IPC Section-332) 7- 1 charges related to Voluntarily causing hurt by dangerous weapons or means (IPC Section-324) 8- 3 charges related to Punishment for voluntarily causing grievous hurt (IPC Section-325) 9- 2 charges related to Punishment for murder (IPC Section-302)
Case6
186, 216, 212, 325, 307, 447, 379, 420
Brief Details of IPCs 1- 1 charges related to Obstructing public servant in discharge of public functions (IPC Section-186) 2- 1 charges related to Harboring offender who has escaped from custody or whose apprehension has been ordered (IPC Section-216) 3- 1 charges related to Harboring offender (IPC Section-212) 4- 3 charges related to Punishment for voluntarily causing grievous hurt (IPC Section-325) 5-1 charges related to Attempt to murder (IPC Section-307) 6- 5 charges related to Punishment for criminal trespass (IPC Section-447) 7- 3 charges related to Punishment for theft (IPC Section-379) 8- 1 charges related to Cheating and dishonestly inducing delivery of property (IPC Section-420)
Frequently asked questions About
Maheshbhai Chhotubhai Vasava
Maheshbhai Chhotubhai Vasava
is BTP MLA from Dediapada. He was born in Bharuch and currently lives in Maljipura Dharoli, Jhagdiya,bharuch. Regarding his education, he is a tenth-pass and is into Social Worker.
Maheshbhai Chhotubhai Vasava has assets worth Rs. 31786513 (Thirty-one Million Seven Hundred Eighty-six Thousand Five Hundred Thirteen) and financial liability of Rs. 000000 (Zero) .
We have found 6 criminal cases registered against
Maheshbhai Chhotubhai Vasava
as of 2019. There are only few leaders in India who does not have criminal offences or cases registered against them. Choose your neta wisely and vote for nation's bright future!
You can contact him on
9687566444
or can email him on
Email
. The accuracy of phone number and email details are not verified by ourneta.com.
Maheshbhai Chhotubhai Vasava
Presence at Social Media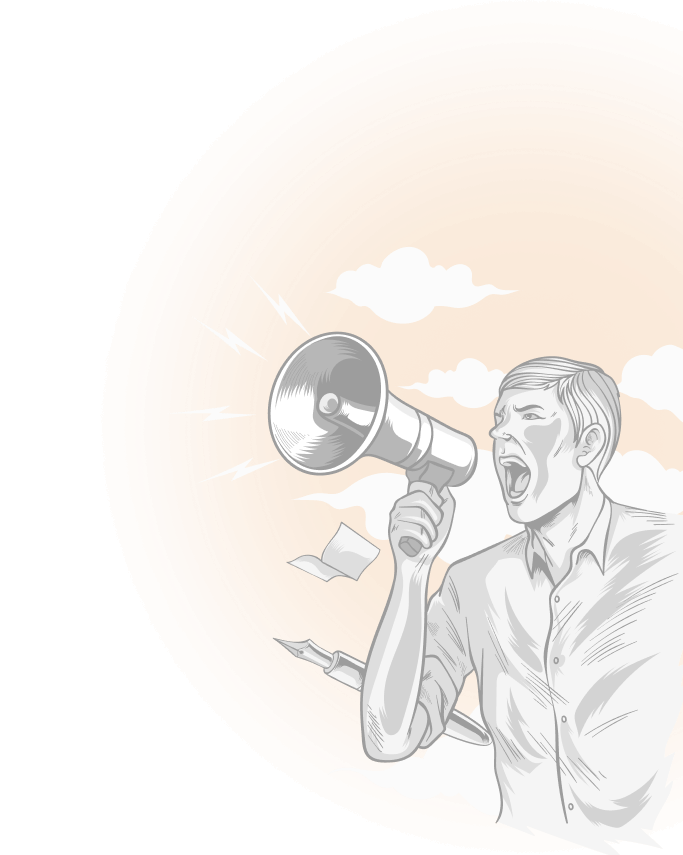 What Janta Thinks About
Maheshbhai Chhotubhai Vasava
Write Your Review About
Maheshbhai Chhotubhai Vasava