Place Of Birth Jalandhar (Punjab)
Permanent Address 508, V. P. House, Rafi Marg, New Delhi- 110 001
Father's name Balakrishnannair
Mother's name M. K. Remani
Spouse's Profession High school teacher
Assets & Liabilities
Assets Rs: 16762314
Liabilities Rs: 651136
Criminal case on
M. B. Rajesh
Case1
Cr.No.219/2002, Cantonment Police Station Thiruvananthapuram ,JFCM III Thiruvanathapuram & 143, 147, 149, 283, 353, 149
3 charges related to Voluntarily causing hurt to deter public servant from his duty (IPC Section-332)
Case2
Cr.No.26/2003, Cantonment Police Station Thiruvananthapuram ,Ernakulam additional cheif judicial magistrate court & 143, 14 , 7, 283, 322, 149 , 21 Nov 2018
1 charges related to Possession of Indian coin by person who knew it to be altered when he became possessed thereof (IPC Section-253)
Case3
Cr.No.140/2003, Cantonment Police Station Thiruvananthapuram , JFCM III Thiruvanathapuram , 143, 147, 148, 283, 253
10 charges related to Punishment for Rioting (IPC Section-147)
Case4
Cr.No.146/2003, Cantonment Police Station Thiruvananthapuram , JFCM III Thiruvanathapuram & 143, 283, 144, 147, 149
8 charges related to Danger or obstruction in public way or line of navigation (IPC Section-283)
Case5
Cr.No.26/2003, Cantonment Police Station Thiruvananthapuram , CC No.54/18 & Ernakulam Additional Cheif Judicial Magistrate Court , 143, 147, 283, 322, 149 Sec.3(2),(e) PDPP Act ,21 Nov 2018
4 charges related to Rioting, armed with deadly weapon (IPC Section-148)
Case6
Cantonment Police Station Thiruvananthapuram , CC No.366/2003 , JFCM III Thiruvanathapuram & 147, 148, 332 , Sec.3 of PDPP Act
3 charges related to Assault or criminal force to deter public servant from discharge of his duty (IPC Section-353)
Case7
Cantonment Police Station Thiruvananthapuram , CC No.371/2003 , JFCM-III, Thiruvanathapuram & 143, 147, 148, 283, 332, 353
2 charges related to Voluntarily causing grievous hurt. (IPC Section-322)
Case8
Cantonment Police Station Thiruvananthapuram , CC No.827/2003 , JFCM-III Thiruvanathapuram & 143, 283, 144, 147, 149
2 charges related to Joining unlawful assembly armed with deadly weapon (IPC Section-144)
Case9
Cantonment Police Station Thiruvananthapuram , CC No.389/2004N , JFCM III Thiruvanathapuram & 143, 147, 149, 188, 283, 353
1 charges related to Disobedience to order duly promulgated by public servant (IPC Section-188)
Case10
Cr.No.17/2012, Palakkad South Police Station , CC No.47/2018 , Ernakulam Additional Cheif Judicial Magistrate Court & 143, 145, 147, 148, 332, 149 , Sec.3 (2)(e) PDPP Act , 21 Nov 2018
1 charges related to Joining or continuing in unlawful assembly, knowing it has been commanded to disperse (IPC Section-145)
Frequently asked questions About
M. B. Rajesh
M. B. Rajesh
is CPI-M MP from Kerala. He was born in Jalandhar (Punjab) and currently lives in 508, V. P. House, Rafi Marg, New Delhi- 110 001. Regarding his education, He is a post-graduate and is into Advocate.
M. B. Rajesh has assets worth Rs. 16762314 (Sixteen Million Seven Hundred Sixty-two Thousand Three Hundred Fourteen) and financial liability of Rs. 651136 (Six Hundred Fifty-one Thousand One Hundred Thirty-six) .
We have found 10 criminal cases registered against
M. B. Rajesh
as of 2023. There are only few leaders in India who does not have criminal offences or cases registered against them. Choose your neta wisely and vote for nation's bright future!
You can contact him on
9446343499
or can email him on
Email
. The accuracy of phone number and email details are not verified by ourneta.com.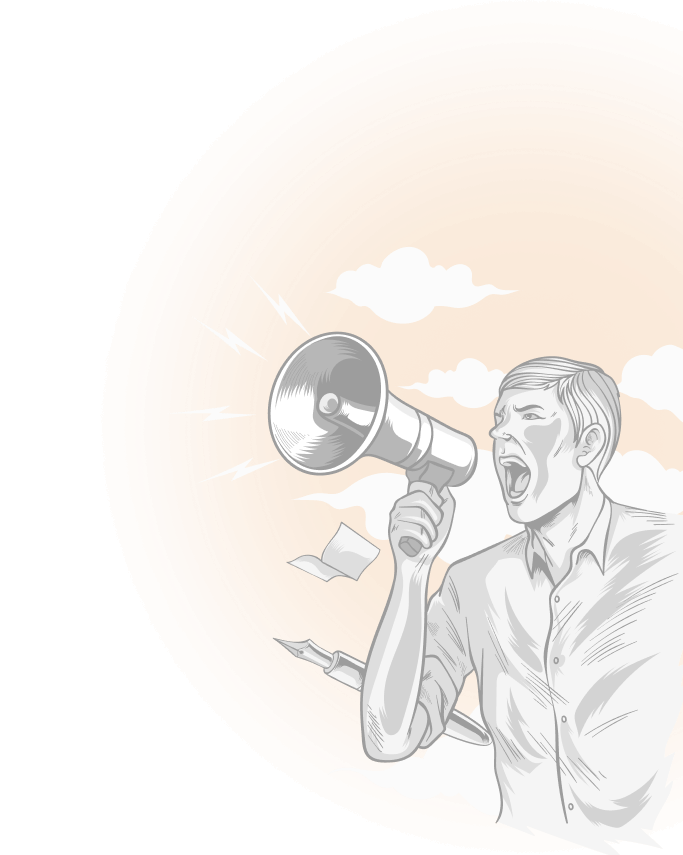 What Janta Thinks About
M. B. Rajesh
Write Your Review About
M. B. Rajesh