Place Of Birth Dharapuram
Permanent Address No. 21/A, Goundachipudur Ellis Nagar Post, Dharapuram Taluk 638 657, Tiruppur
Constituency name Kangeyam
Profession Politics & Agriculture
Father's name Udaiyappa Gounder
Mother's name Palaniyammaal
Spouse's Profession Agriculture
Assets & Liabilities
Assets Rs: 6828271
Liabilities Rs: 1
Criminal case on
U.Thaniyarasu
Case1
3(1) TNPPD Act, 340/2011, SC No. 44/2015, Cognizance Court CJM, Court which framed the charge JM Court, Framed Date 13.04.2011
Case2
3(1) TNPPD Act, 341/2011, SC No. 45/2015, Cognizance Court CJM
Case3
147, 148, 341, 332, 3(1) TNPPD Act, 342/2011, SC No. 46/2015, Cognizance Court CJM
1) charges related to rioting (IPC Section-147) 2) charges related to Rioting, armed with deadly weapon (IPC Section-148) 3) charges related to wrongful restraint (IPC Section-341) 4) charges related to Voluntarily causing hurt to deter public servant from his duty (IPC Section-332)
Case4
147, 323, 435, 3(1) TNPPD Act, 343/2011, SC No. 49/2015, Cognizance Court CJM
1) charges related to rioting (IPC Section-147) 2) charges related to voluntarily causing hurt (IPC Section-323) 3) charges related to Mischief by destroying or moving, etc., a land- mark fixed by public authority Mischief by fire or explosive substance with intent to cause damage to amount of one hundred or (in case of agricultural produce) ten rupees (IPC Section-435)
Case5
379, 3(1) TNPPD Act, 344/2011, SC No. 47/2015, Cognizance Court CJM
1) charges related to theft (IPC Section-379)
Case6
147, 148, 427, 436, 294(b), 506(II), 346/2011, SC No. 48/2015, Cognizance Court CJM
1) charges related to rioting (IPC Section-147) 2) charges related to Rioting, armed with deadly weapon (IPC Section-148) 3) charges related to Mischief causing damage to the amount of fifty rupees (IPC Section-427) 4) charges related to Mischief by fire or explosive substance with intent to destroy house, etc. (IPC Section-436)
Frequently asked questions About
U.Thaniyarasu
U.Thaniyarasu
is AIADMK MLA from Kangeyam. He was born in Dharapuram and currently lives in No. 21/A, Goundachipudur Ellis Nagar Post, Dharapuram Taluk 638 657, Tiruppur. Regarding his education, he is a post-graduate and is into Politics & Agriculture.
U.Thaniyarasu has assets worth Rs. 6828271 (Six Million Eight Hundred Twenty-eight Thousand Two Hundred Seventy-one) and financial liability of Rs. 1 (One) .
We have found 6 criminal cases registered against
U.Thaniyarasu
as of 2019. There are only few leaders in India who does not have criminal offences or cases registered against them. Choose your neta wisely and vote for nation's bright future!
You can contact him on
9842202445
or can email him on
Email
. The accuracy of phone number and email details are not verified by ourneta.com.
U.Thaniyarasu
Presence at Social Media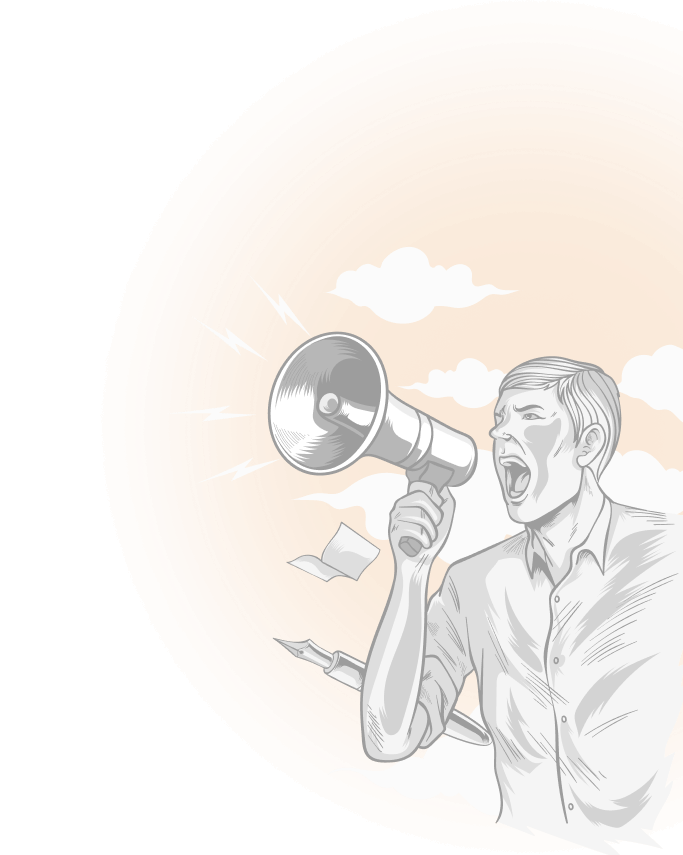 What Janta Thinks About
U.Thaniyarasu
Write Your Review About
U.Thaniyarasu